If you've never bought a plane ticket before, it can seem like a daunting task. There are so many whys and hows running through your mind that you might not even know where to begin.
You begin here. You begin by making the decision that that trip you have in your mind will be totally worth it! And then you read this blog post and start clicking up a storm. Before you know it, you'll have a ticket in your hand (on your smart phone at least).
It's not rocket science, but there are a few tips to keep in mind. Like if you should buy directly from airlines or how far in advance to buy your ticket. Do you know why you shouldn't use an aggregator?
All this and more coming right up!
1. Before you buy a plane ticket
3, 2, 1 buy a plane ticket! (Happy in Paracas, Peru)

It's best to have your passport on hand so you can fill in all the information right when you buy your ticket. Depending on where you are from and which website you are buying your ticket from, you may be required to enter passport information right away. Sometimes, you have the option to fill it in later, after buying the ticket.
This is probably a no-brainer, but for you newbs out there: A plane ticket is always linked to the passenger's name and often either can't be changed or can be changed for a hefty fee. Double and triple check your name before clicking the "buy" button.
If you are an EU citizen traveling within the EU, a national ID card will do instead of your passport.
The information required to buy a plane ticket:
your first name
your last name
birth date
passport number
Make sure your credit or debit card is activated for online purchases, and that your limits are set high enough to buy the tickets you want. You might be able to use wire transfer, too, but that's just annoying. You really need to jump onto the online buying train! It's less hassle and less time spent fiddling around with transactions.
Usually, when buying discounted tickets, a credit card is the only option.
2. Visa or plane ticket? Which comes first?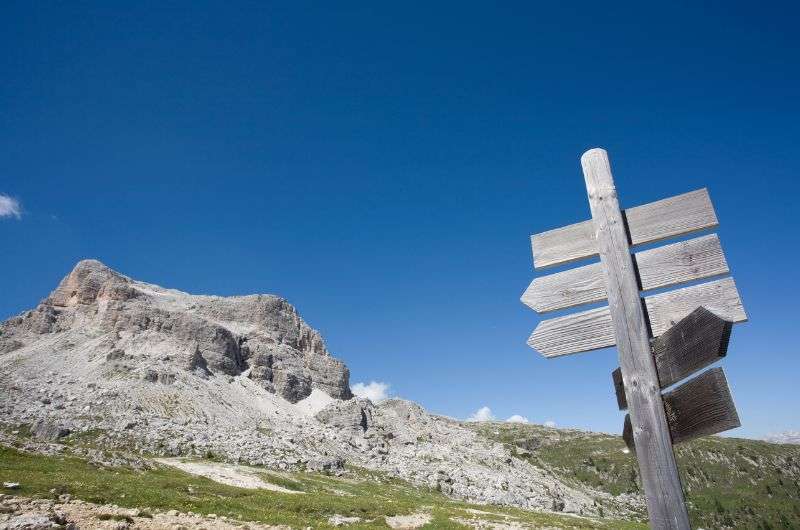 Traveling can be confusing

Not so long ago, I bought a ticket to South Africa for my wife and me. It turned out that Karin, who is a Slovak citizen, unlike me, needed a visa. This is the first time I experienced that Slovak requirements were different than those for Czech citizens. You should've seen the hustle that followed. The learning curve was steep, but the lesson stuck.
Since you are smarter than me (or at least smarter than the younger version of me), you now know to check for visa requirements before buying a plane ticket.
For the visa process, you will need to enter your travel dates, or even present a ticket reservation. You can make a reservation free of charge. Just wait with the payment until after you have your visa.
Many countries issue a visa on arrival, meaning you fill in paperwork only after arriving to the destination airport. For this situation, just go ahead and buy your ticket without a visa. Again though, check the visa conditions. Even a visa on arrival may require paperwork in advance.
3. Where should I buy my ticket?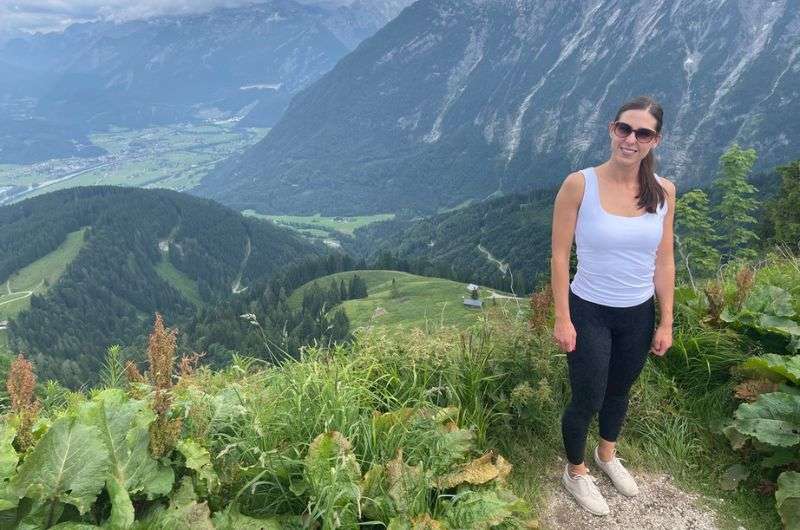 We drove to Germany, but you can fly!

Long gone are the days of visiting an actual travel agent's office. Like face to face. Be ready to buy online.
What I do is go on an aggregator website like skyscanner.com or kiwi.com, but don't buy the tickets there.
An aggregator is a website that in the best-case scenario searches the web for the best deals and shows them to you, like a search engine for flights. Worst-case scenario is that they use iffy tactics to offer you unbelievable deals that may or may not result in you buying a valid ticket.
Be warned that there are many aggregators out there with terrible reviews, people being stuck at airports with no real ticket, people not being able to make changes to their flights, and people just plain angry. Almost always it is a bot doing a person's job and they are a$$holes a lot of the time. If you do run into a problem after purchasing from them, good luck calling customer service, if they even have a live human on there.
So again, don't buy your tickets there.
Summary: If the price is unbelievable, it's probably too good to be true. Always read reviews of the agent or aggregator before using it. If they suck, the internet will gladly tell you.
That said, you can use an aggregator as sort of a search engine, to get the lay of the land, if you will. Once you have your results, take a print screen so that you can refer back to it, and go on the website of the airline that looks the most promising.
There, search for the tickets and happy buying! You can compare the prices you get to your aggregator print screen, so you know what you're looking for. Buying at the airline's website ensures you much better communication and customer service. Plus, you can always use your frequent flyer program and upgrades are much easier to get.
If you end up being a frequent traveler, you will probably have a favorite airline or airline group that you will always want to travel with preferably. This works out great because you will collect frequent travel miles and save money that way in the long run. This is when you would primarily check your top airline's website first.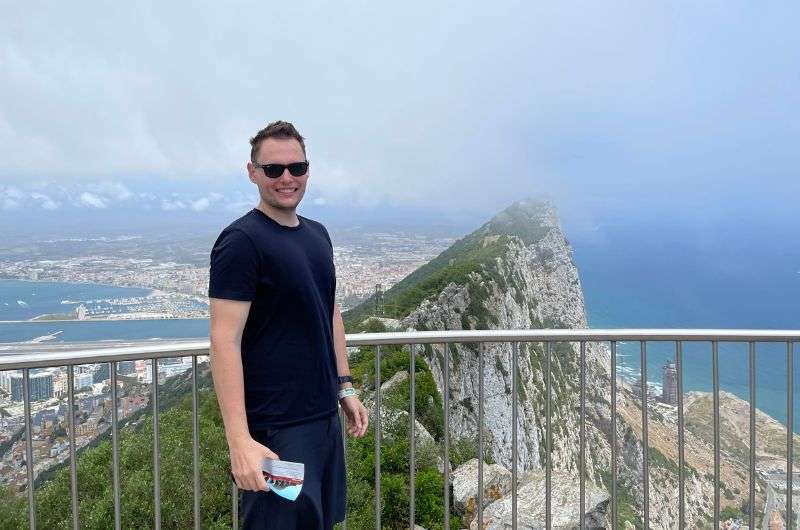 Views from the Rock of Gibraltar

If you want to fly with a low-cost carrier, it's best to check their websites directly. Low-cost tickets can't be reserved and often don't even show up in flight searches. Still, with all the extra fees you'll rack up by the time you click "pay", they aren't the way to go on most occasions. I'm not even mentioning the level of service you'll get on the plane and at check-in.
I was once taking a trip to the Canary Islands, and an Air France business class ticket ended up being cheaper than a Ryan Air economy ticket once I added on all the fees!
4. Last-minute plane tickets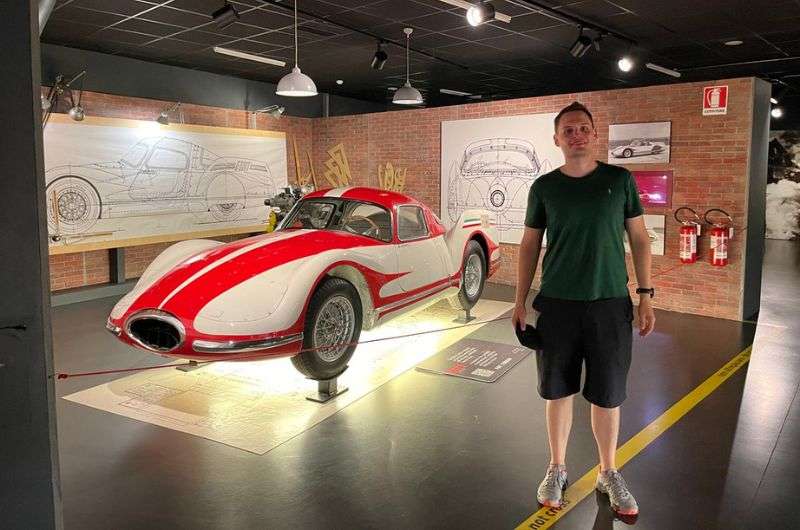 If you miss out on the best plane tickets, you might end up driving (I saw this puppy in Italy)

Waiting for a last-minute ticket or buying a ticket at the last minute is risky business. You can surely get a great deal. But there's no guarantee.
Why? Because as the capacity of a given flight fills up, the price increases. You'd have to stumble upon a flight that the airline is dying to sell tickets to get a cheap price. They don't save cheap seats for last minute buyers on purpose.
Save yourself the stress and just get your tickets in advance. Buy tickets when they are financially advantageous. So ideally 1–3 months in advance. Don't make the mistake of buying too late, but also not too early. This is mostly true for economy tickets. If you fly business, ticket prices usually stay relatively level until just before the departure date when the price goes down.
5. Are those cheap flights really that cheap?
You, too, can travel to South Africa with the right plane ticket

The price of a plane ticket isn't a lump sum. It is split into two main parts: the ticket cost and the fees. Plus extra costs like set reservations and luggage.
Simply put, the airfare is often not the biggest part of the price of your plane ticket. The fees and taxes that airlines have to add on can be higher. Sometimes much higher. Next time you want to jump at that $100 ticket across the continent, hold your horses and check the fees. I've been disappointed on many occasions this way. That dinner in Spain sounded wonderful though!
If you fly business, your ticket will come with checked baggage, and maybe seat reservations. For so-called cattle class, depending on the airline, you will pay extra for seats, bags, priority boarding, snacks and meals, not to mention how much it will cost you to make changes. The better the airline, the less extras they charge you for.
When buying tickets, make sure to compare not only prices but also conditions. A cheaper ticket can often mean extra charges for seat selection, baggage or refreshments, as well as cancellation or change of flight date.
Tip: Not sure where to travel next? Why not go to the Southern hemisphere and visit South Africa or Chile?
Our top tips for buying plane tickets:
Note that cancellation and change conditions vary from one airline to another and are usually subject to a fee. Generally, the cheaper the ticket, the more stringent the conditions. In the case of the cheapest tickets, it is often not possible to refund or change the flight date at all.
As I mentioned above, travel agencies automatically add their service fee to the ticket price. There's not much you can say about that, you did use their service. They're not in the business as a favor to travelers. But ask beforehand how much they charge to save yourself a headache when it's too late to back out.
6. How to get the best deals on plane tickets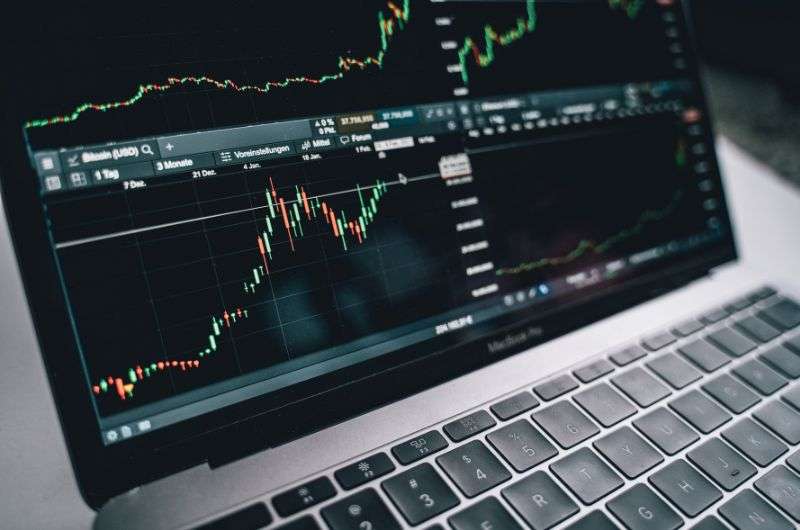 It doesn't have to be this hard

I've mentioned that you shouldn't buy your plane tickets too early or too late. It's good to find a happy medium. I stick to the 2–3-month rule for long-haul flights and 1–2 months for European or regional flights.
The only exception is if you are traveling for popular holidays or events. I'm talking Chinese New Year in Hong Kong or Semana Santa in Spain. Shop for your tickets earlier if you can make an educated guess that everyone and their uncle will want to be in the same place at the same time. And it isn't just holidays that make a difference in ticket prices. Generally speaking, the more popular a flight will probably be, the higher the price. For example, flights out on a Friday evening and back on a Sunday afternoon to a desirable weekend destination? You guessed it—expensive.
Can you instead travel on a Tuesday and back on Thursday? That will be cheaper, but obviously not as awesome unless you are traveling as part of a longer trip, have unlimited vacation days, or otherwise don't care what day it is (greetings to my retired readers!).
People with kids sometimes prefer nighttime flights in hopes that their offspring will be less of a job to deal with if they fall asleep. Keyword "if".
People without kids know to take earplugs on their red-eye flights in case their flight includes said kids. That said, I've only encountered one child that caused a commotion during my hundreds of flights, and it wasn't even a long flight.
If you are traveling overnight, the best thing you can do for yourself is to fly business. It's the only way you'll get some proper sleep, meaning you'll arrive at your destination fresh and ready to go.
Did you survive your red-eye? Cheers from Peru!

Almost all flight search engines, be it an airline website or an agency website, will allow you to choose not only your preferred travel date but also a couple of days before and after. That way you don't have to do five separate searches. All the relevant combinations of the closest dates will already be in your search results.
Tip: Read up on how to book your accommodation or choose your hotel right away!
Once you've found a flight you think is a great deal, you can buy it straight away or make a reservation. It's very unlikely that you'll find an amazingly better price one day after making a reservation, so don't nerd out on flight searches for five more hours trying to beat the deal you already decided on.
And whatever you do, don't search more after you've bought your ticket. In case you actually do find something better, you'll be unnecessarily frustrated with your decision.
7. Flight checklist—before you rush to the airport
You'll be getting your trash collected in no time!

Make sure you're well prepared by checking your packing list. Besides your swimming suit and sunglasses, it should include all of your travel documents, apps, electronics and socks. Always pack socks. But in all seriousness, if you have your passport, phone, and credit card, you're ready to go. Everything else can be bought in your destination.
Know that you can forgo the check-in lines at the airport if you check in online. You will most likely still go to the check-in counter to drop off luggage or provide proof of visas and covid docs, but you won't be in the long line of folks that didn't check in online.
In general, if you're flying within from EU with a regular airline, be at the airport 1.5 hours in advance. If you have a low-cost flight, do yourself a favor and arrive earlier, the organization sometimes sucks and there can be lines that are followed by more lines. In the US and South America, arrive at the airport at least 2.5 hours in advance.
Also pay attention to layover times—anything over 3 hours will be a huge pain in the you know what. Anything less than 1.5 hours could have you sprinting through the terminal desperately in hopes of making last call. When you buy your ticket through the airline, the layovers will have been calculated so that you will have enough time to make your connecting flight.
If you're using an aggregator or putting separate flights together yourself, it might be risky territory to try to guess how much time is enough to get to your next flight. Plus, if your first flight is delayed and that causes you to miss your connecting flight, you are screwed unless you bought all your tickets as one trip. You'll need to buy a new ticket to get on the next flight. Yikes! If you have a regular ticket, you will automatically be moved to the next flight at no extra cost.
On your flight, have your hotel information, including address, and a pen handy. Many destinations will require you to fill out a landing form stating who you are and where you're staying within their country (if you are going to more than one place, just enter the first hotel you're staying at). There could also be questions about your health and reasons for travel.
Fun fact: Gibraltar's air strip is intersected by the country's main road and stops traffic several times a day. I loved visiting Gibraltar!
It might take some time to absorb all the information I have listed. However, you can always use this guide as an imaginary helping hand whenever you're planning a plane trip. And once you start, you'll get the hang of it in no time. Happy travels!

This post may contain affiliate links. We earn a small commission if you make bookings through my links, at no additional cost to you. This helps us keep this blog free, thank you!